Can you have tinnitus in one ear only? Tinnitus is a hearing condition that affects a person hearing sounds that do not exist. You might be suffering from tinnitus if you experience sounds or noise in your ear and head that you're sure are not actually occurring in your surrounding environment.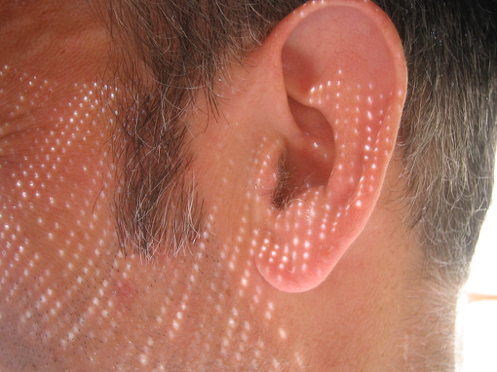 (Source)
The quality, type, frequency, and loudness of the sound vary from person to person. While some hear a constant ringing in their ears, others also report whistling, hissing, chirping sounds, etc. On the other hand, tinnitus can be constant or intermittent and steady or pulsating.
The most common cause behind tinnitus is hearing loss, but various other health complications can also lead to this condition. However, the causes of tinnitus can be different from tinnitus in both ears. Read on to learn more about the condition.
Tinnitus in One Ear Only (Unilateral Tinnitus)
Tinnitus in one ear is also known as unilateral tinnitus, which is less common than bilateral tinnitus (ringing in both ears). Tinnitus conditions that require medical evaluation and treatment include pulsatile tinnitus, tinnitus with dizziness, and unilateral tinnitus. These types of tinnitus can indicate serious underlying health conditions, which makes them especially important for medical evaluation.
Causes of Unilateral Tinnitus
A variety of health conditions can trigger unilateral tinnitus. Make sure you seek medical help if you're experiencing tinnitus in one ear, as it can signify one of the following conditions.
Earwax
Although not dangerous, unilateral tinnitus is most commonly the result of earwax (cerumen) building up in the ear canal. Excess earwax production can block the sound waves from reaching the inner ear, also causing hearing loss. But earwax buildup contributes to tinnitus due to the pressure on the inner ear. You might need to clean the ear wax out to relieve your condition in this case.
Benign Ear Cysts
Cells in your ear can clump together, creating air and fluid-filled sacs called benign ear cysts. Also scientifically known as cholesteatoma, the cysts can significantly contribute to unilateral tinnitus. The air or fluid-filled sacs eventually build pressure as they grow from the eardrum towards the middle and inner ear. Other symptoms of benign ear cysts include fluid leakage and face numbness.
Cancer
As you might have already learned, anything that adds pressure to your inner ear can be a symptom of tinnitus. So, a tumor or cancer can disrupt the nerves in your ear, creating pressure and resulting in unilateral tinnitus. Not to mention, the cancerous cells can also interfere with the function of your auditory nerves. Mostly, unilateral tinnitus is an indication of head or neck tumors.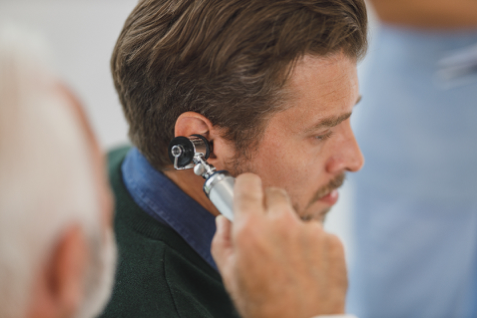 (Source)
Meniere's Disease
Meniere's disease is characterized by fluid buildup inside the inner ear. Although the cause of Meniere's disease remains unknown, the condition often leads to tinnitus and episodes of vertigo. It causes pressure in the ear, which triggers our worsening tinnitus. Make sure you see a doctor immediately to rule out the condition and its effects.
Multiple Sclerosis
Multiple Sclerosis or MS is a health condition that causes your body to attack its healthy nerve sheaths. It disrupts and damages your brain's communication with the rest of the body. This also leads to auditory nerve damage that interferes with the signals flowing between your brain and ears. MS can lead to hearing loss and tinnitus in one ear.
Tinnitus in One Ear Only? Conclusion
Tinnitus can affect one or both your ears, depending on the cause behind your condition. Regardless, unilateral tinnitus can indicate serious health conditions like cysts, cancer, Meniere's Disease, and Multiple Sclerosis.
Make sure you seek medical evaluation from the top tinnitus and misophonia specialist Stephen Geller Katz, LCSW-R. Schedule an easy online session today.
Tinnitus Cognitive Center ™
Stephen Geller Katz, LCSW-R
19 West 34th Street
Penthouse Floor
New York, NY 10001
Call today for an expert consultation
646-213-2321