Is there a relationship between tinnitus and anxiety? Anxiety impacts people in different ways. Some experience difficulty sleeping, while others feel uneasy the entire time. Some people also experience ringing in their ears, a condition that experts call tinnitus. People suffering from tinnitus often hear hissing, buzzing, or ringing sounds. The severity of this condition often varies from one individual to the other. However, it can be incredibly disruptive and distracting, affecting the sufferer's quality of life in more ways than one.
Tinnitus treatments usually vary based on the cause. For instance, experts may suggest stress relieving activities, medications, or even certain therapies, especially for tinnitus caused by anxiety.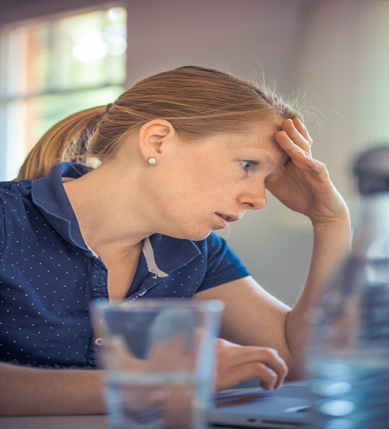 Source
Does Anxiety Cause Tinnitus?
Anxiety is the body's way of responding to stress. People experience stress because of the interplay between their thoughts and physical reactions. Moreover, the American Psychological Association states common anxiety characteristics include anxious thoughts, elevated blood pressure, and tense feelings.
Doctors often link anxiousness to various medical conditions, which include tinnitus. Over forty percent of individuals who suffer from chronic tinnitus have anxiety symptoms. These symptoms often cause tinnitus to worsen. Some of the common sounds tinnitus sufferers notice include:
Musical notes
Air escaping
Sizzling
Whistling
Hissing
Buzzing
Fluttering
Humming
Tinnitus can be especially disturbing for people who experience it for the first time, causing difficulties focusing and sleeping in some cases. If you experience any symptoms that seem like signs of Tinnitus, you should get in touch with a doctor. There are treatments for this condition so you don't have to panic.
The Interlinked Relationship of Tinnitus and Anxiety
Tinnitus and anxiety have a linked relationship. In some situations, mental health conditions like anxiety can often result in tinnitus. Worse, tinnitus can elevate anxiety episodes because it makes the individual worry.
About sixty percent of chronic tinnitus sufferers also have depression. So far, there is very little research to prove whether tinnitus occurs before a psychological condition or after, but there is a visible link between tinnitus and psychological distress.
Other Anxiety Symptoms
Individuals who suffer from anxiety have intrusive thoughts that tend to return continuously. Some people even experience physical symptoms like:
Nightmares
Difficulty sleeping
Fatigue
Dizziness
Heart palpitations
Muscle tension
Dry mouth
Sweating
Headaches
Trembling
Twitching
Managing Tinnitus
Tinnitus can happen due to various factors, and almost everyone experiences it differently. Therefore, the most appropriate management or treatment options for tinnitus sufferers usually depend on their particular symptoms. Currently, tinnitus doesn't have a scientifically proven cure. However, certain therapies and treatments can minimize their severity and impact, helping people live comfortably.
Doctors often recommend the following things:
Relaxation techniques
Hearing aids
Sound therapy
Anti depressants and other medications
If these things do not work, speaking with a professional therapist or skilled counselor may help people manage their responses and emotions to tinnitus. CBT, also known as cognitive behavioral therapy, has proven to be quite effective in improving tinnitus patients' quality of life by improving their overall mental health.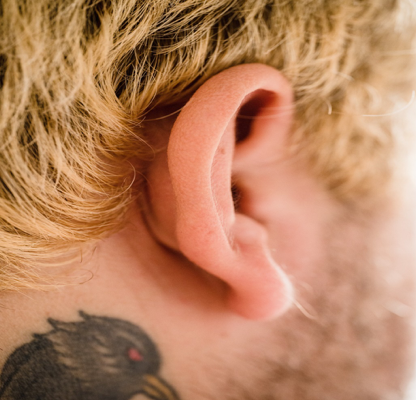 Source
Relationship Between Tinnitus & Anxiety: Final Thoughts
Tinnitus can cause many disruptions in your life and become an anchor around your neck if you don't tackle it. While certain tips can help you get relief at home, it is best to consult a pro, and that's where tinnitus treatment specialist Stephen Katz can help you. Book an appointment with us, and we will evaluate the severity of your condition and offer a viable solution to alleviate your symptoms.
Tinnitus Cognitive Center™
Stephen Geller Katz, LCSW-R
646-213-2321