It is clear that tinnitus is the perception of sound and sufferer may hear varying degree of noises in the ear by different types of exposure. Some people may develop tinnitus by external exposure while others develop due to an underlying disorder, but there is no specific agenda behind this mystery. Whatever the reason you may discover after diagnosis, the fact remains the same that you are suffering from troubleshooting of tinnitus. There are many leading causes of tinnitus that why it is difficult to examine theroot cause of tinnitus.
Common Elemental Problems Associated With Tinnitus
Besides the perception of sound this condition put some common effects on sufferers. Studies have found that tinnitus sufferers are more vulnerable to sleeping disorders, anxiety, depression, stress, and hypersensitivity. But it is still unclear that tinnitus creates these disorders, or these underlying conditions contribute to tinnitus occurrence.
Tinnitus is something that just not creates physical disorder, but it is also considered to affect the people at an emotional level. However, you can still overcome your disorder by self-analyzing your symptoms via comparing it with another sufferer to gain better options for management therapy.
Here are some common disorders that every sufferer might face during tinnitus:
Insomnia And Tinnitus
Most sufferers of tinnitus have found difficulty in sleeping due to resuming and pausing sounds. It is found that people who are suffering from insomnia also receive the same ringing sensation just as the tinnitus victim experience. The prescribed sleeping pills during tinnitus also responsible for the creation of sleep disturbance as it alters your normal sleeping pattern. To avoid these chronic problems you have to involve remedial measure in your life to get proper relief.
Tinnitus And Hypersensitivity
There are different structural functions of the ear that works as a barrier against external noises. But excessive exposure leads to create unbearable tinnitus along other rare conditions. Most sufferer of tinnitus hears high-intensity noises during tinnitus episodes which are not present in the surrounding. This hypertensive process leads to creating intensifying auditory response in some people, and that is the reason people hear internal noises in the ear even the beats of heart and blood flow rate.
Depression And Tinnitus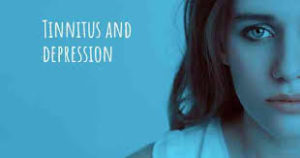 Congestive issues are also responsible for troubleshooting tinnitus such as anxiety and depression. In most of the cases is it seen that tinnitus create hopelessness due to frequent exposure to sounds. A recent report stated 40 to 70% of tinnitus patients with depression and other disruptive behavioral disorders.
Self Examination Of Tinnitus
Once you recognize the point source of your tinnitus condition, you can develop an easy and effective method to live even in compelling condition.
Bottom Line
Apart from seeing an audiologist, you can also learn to cope up with this condition even you experience this in your whole life!! You can also alleviate annoying sensation by avoiding unhealthy nuisance exposure as this exposure not only retard your cognitive abilities but can also leave you with hearing disability for your whole life. Moreover, be a self observer to point out tinnitus symptoms.