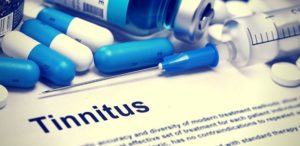 Although many people experience tinnitus for unknown reasons, for some people it is possible to learn the underlying cause. For some, it is related to the type of medication a person is taking. It's always important to seek out medical care for any type of tinnitus, and to do so before changing any of the medications you may be on.
It is best to always talk to your primary care doctor or the doctor that is prescribing your medications about the symptoms you develop especially if they become severe. You can also talk to your LCSW-R in New York City about tinnitus and treatment options for it.
What Types of Medications Can Cause Tinnitus?
Many types of medications are known to cause tinnitus in some people. It does not occur in all people who take these medications. And, the severity of tinnitus will change from one person to the next. Below are some of the most common medications that are known to cause tinnitus:
Pain medications including over the counter aspirin and ibuprofen. Some people report the condition when taking naproxen.
Some types of antidepressants can cause tinnitus.
Some blood pressure medications and related heart medications can cause tinnitus.
Some types of cancer drugs can also cause tinnitus.
These medications are often necessary for your care. You should not stop taking them if you develop tinnitus. That's because tinnitus is generally not a condition that is concerning and it does not cause additional symptoms or complications in most people. However, it can be the sign of an underlying vessel concern or other related ear condition that may need further care.
What To Do If Tinnitus Becomes Overwhelming
If you've started taking a medication and that medication is causing you to have tinnitus on a consistent basis or even chronically, you can do something about it. You should talk to your LCSW-R in New York City to learn more about the condition and underlying cause. You can talk to your prescribing doctor about it as well. If the condition is too much to just live with, you may be able to switch to another version of the medication you are taking and that can help to reduce the symptoms.
Call today for a free 15min phone consultation 646-213-2321