Tinnitus Medications
One thing to remember when dealing with Tinnitus is it is a symptom and not a cause. This means that there is an underlying condition for which Tinnitus is a symptom. For example, stress, an abnormal blood vessel, or other issue may cause it. The result is that there is no one treatment.
Prescription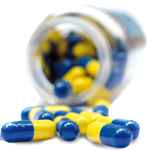 There are also a number of conditions, which can arise because of experiencing Tinnitus. For example, depression, anxiety, and insomnia are related symptoms to this ear disorder.
There are medications, which are recommended or have been found to be effective against the symptoms of Tinnitus. These include alprazolam, which is also known as Xanax. Decadron or Dexamethasone can help reduce inflammation when injected into the inner ear.
Antidepressant medication can help those who are dealing with the mood swings, irritability and frustration that can come with this condition. Misoprostol, also known as Cytotec, can also assist, as it is a prostaglandin analogue.
Additional Medications and Over-the-Counter
There are additional medications such as Lidocaine, Niacin, and Anti-seizure medications which have not been found to be effective in a compelling enough manner to encourage their use on a regular basis as a tinnitus treatment option. Additional ringing ears treatment options include herbal remedies and over-the-counter dietary and herbal supplements.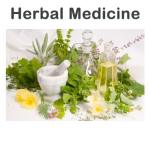 The medication and treatment option chosen depends on what is causing the Tinnitus in the first place. If it is caused by an ear infection then curing the ear infection generally causes the Tinnitus to resolve itself. This means the medication used to treat it would be an antibiotic, since the Tinnitus was a direct symptom to an ear infection. It is not always that easy. For example, there is no single pill that will remove the symptom caused by the environment. The result is finding the right combination of medications to deal with the symptoms arising from the Tinnitus, such as depression or anxiety.
Ringing Ear treatment options should be discussed with a qualified licensed medical health professional that can diagnose the cause of your symptoms and prescribe the necessary treatment routine. To schedule an appointment to discuss Tinnitus Medications in the NYC Area, do feel free to contact us today.